Orchid carbon is a kind of carbon material produced by low temperature distillation of high quality cleaned coal. It has high specific resistance, high fixed carbon, high chemical activity, multi-specific surface area and characteristics of low sulfur, low ash and low phosphorus, etc. It is widely used in ferroalloy, calcium carbide, iron making, power generation, gasification and civil clean fuel fields. Lantan was included in the national industrial catalog in 2008. In 2012, "Shenmulan charcoal" became China's second industrial geographical indication certification trademark products, since 2015, the relevant ministries and commissions of the state will be LAN charcoal as clean coal to promote. In 2020, China's lantan production capacity will reach 130 million tons, Yulin city in Shaanxi province 60 million tons, Xinjiang 50 million tons, Hebei 10 million tons, Inner Mongolia and Ningxia 5 million tons each. In 2020, yulin will produce nearly 40 million tons of orchid charcoal, Xinjiang nearly 20 million tons, Hebei about 3.5 million tons, Inner Mongolia, Ningxia about 2 million tons each.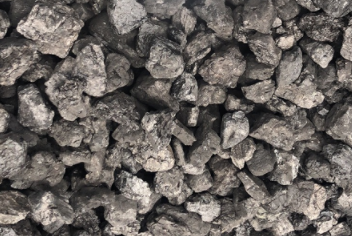 Relying on the unique advantages of coal resources, Shenmu promotes safe and intelligent mining of coal, clean and efficient utilization. Based on building the core area of national high-end clean and energy base, it actively introduces world-class enterprises and high and new technologies to build the whole industry chain of coal to electricity, coal to electricity carrying energy, coal chemical industry, coal-based new materials and so on. Large state-owned enterprises such as Guoneng, Yanchang, Shaanxi Coal and Shaanxi Investment have continued to develop and grow in Shenmu, and the good development pattern of win-win cooperation between local enterprises has been further consolidated. Comprehensive progress was made in the reform of industrial parks, and the "five integration" construction of key parks, including shenmu High-tech Industrial Development Zone, Economic and Technological Development Zone, and Lantan Industrial Park, was fully implemented.
History left resources to shenmu, shenmu is changing the history of resource utilization.
The development of orchid charcoal industry is an effective way to reform the supply side of shenmu and even the whole country. In order to better promote the scientific development and transformation and upgrading of lantan industry and make the industry take the high-speed train of industrial digitization, Shenmu Lantan Industry Service Center coworks with Hangzhou Shuliang Technology Co., LTD., and invites the Price Monitoring Center of National Development and Reform Commission to participate in the guidance. Develop their own advantages to follow the modern statistical index scientific principles and comprehensive evaluation theory, combined with the actual development characteristics of the orchid carbon industry to compile the comprehensive index - "Shenmu · China Orchid carbon industry index", to build the orchid carbon industry information collection and release center.

Index preparation team through market research and demand contact, starting from the development goals and actual demand of orchid carbon industry, "Shenmu · China Orchid carbon industry index" design includes product price index, green development index, industrial innovation index, industrial climate index four indexes.

The product price index is a dynamic index reflecting the price change trend of orchid charcoal and its affiliated products. It closed at 301.76 points in 43 weeks (10.25-10.31) of 2021. Green development index is a comprehensive index reflecting the development trajectory of lantan industry, which closed at 120.04 points in the third quarter of 2021. Industrial innovation index is a comprehensive index reflecting the innovation level of LAN charcoal industry, which closed at 113.14 points in the third quarter of 2021. The Industrial Climate Index, a composite index reflecting the prosperity of the Rantan industry, closed at 101.81 points in October 2021.