(Beijing time) on January 1st 2022, Indonesia's minister of energy and mineral personally presided over on coal exports in January 2022, banning the presentation of the message, the main content of the main reiterated that file, at the same time shows that the main purpose of this regulation is to ensure that the Indonesian domestic power plant coal supply, and stressed that is loading or already loaded haven't departure of mother ships cannot handle export documents, And all coal must be shipped to Indonesia's own power plants.
Many mines raise many questions, mainly in the following aspects:
1. Before the promulgation of this regulation, the relevant parties including the mine were not communicated in advance, which made the mine unprepared.
2. The mother ships that have been loaded are all foreign ships, and the leaseholders are all foreign buyers, so the mine has no right to move the ships.
3. Mines that have completed a DMO should no longer be subject to this provision.
The ministry of Energy and Mines responded that it would review the policy by January 5, 2022, but that all coal exports must be suspended before that date.
While the whole country was celebrating the New Year, the big news came out of the blue from Indonesia, which provides 75% of our coal imports. The lack of coal will affect power generation and heating.
Why would Indonesia stop exporting coal now, in the middle of winter, when coal is needed to turn on air conditioners in the south and heat heaters in the north? Will it have any impact on us In China?
Indonesia is the world's largest coal/thermal coal exporter, exporting an average of 33 to 38 million tonnes per month. The largest coal exports are to China, India, Japan and South Korea.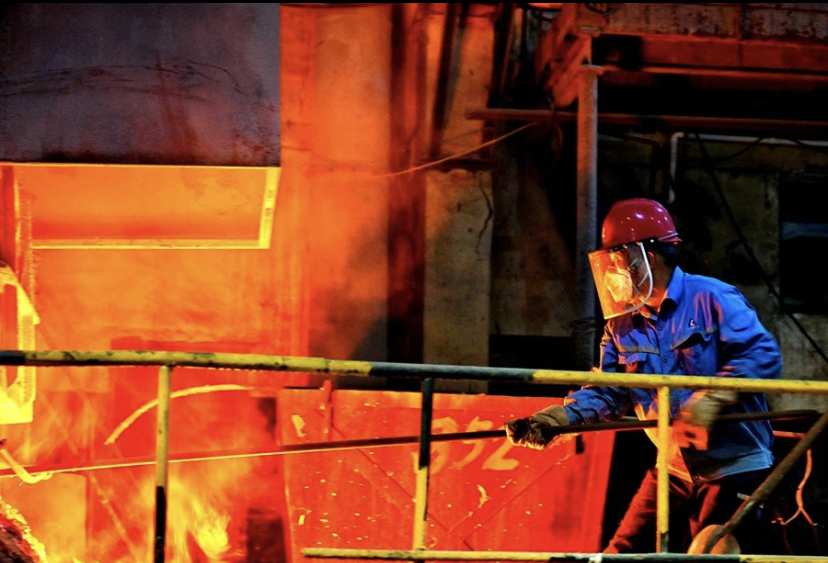 Indonesia's 2021 coal production is well below target. Due to the influence of weather factors, especially the strong rainfall brought by La Nina, the production in the main production area of Kalimantan is greatly affected. As of December 10, Indonesia's domestic coal production was 560 million tons, only 89.6% of the annual production target of 625 million tons.
The reason for Indonesia's ban on coal exports is simple: it doesn't have enough of its own coal and needs to protect people's livelihoods at home first. Indonesia's Ministry of Energy and Mineral Resources has banned the sale and export of coal to foreign countries from January 1 to 31 to ease a power crisis caused by coal shortages in the country.
Why do we Chinese rely so much on imported coal from Indonesia? Mainly by halting coal imports from Australia and increasing dependence on Indonesia. In 2020, China imported 300 million tons of coal, including 140.99 million tons from Indonesia, accounting for 46.4%, making China the largest coal importer. Australia took the second place, importing 78.09 million tons in 2020, accounting for 25.7%. After the suspension of Australian coal imports, Indonesia took up most of the slack in the market, so total coal imports from Indonesia rose from 46% in 2020 to 75% today!
What impact will it have on our domestic coal prices in the future? Will it affect the lives of ordinary people? In 2021, China will import an average of 16 million tons of thermal coal from Indonesia every month. If Indonesia bans coal export, 5.3% of China's total effective supply of thermal coal will be affected. In addition, considering that Australian coal is still limited and imports from other countries are limited, it is difficult for other countries to make up the gap in the short term. If Indonesia's export ban continues for a long time, China's thermal coal market may return to the balance between supply and demand or even slightly tight situation. Therefore, thermal coal prices have a short - term high possible!
As for the livelihood of ordinary people, we don't think it will affect them too much. First, even if coal supply is tight, the government will give priority to ensuring people's livelihood, usually by limiting production and power supply to factories. Second, China is the world's largest producer of coal, so a slight increase in production targets would cover the shortfall. In September after coal supplies, for example, domestic coal production immediately let go, in early November daily output of 12 million tons, 1.2 million tons more than in September, month production conversion is 36 million tons, and we import steam coal from Indonesia is 16 million tons per month, so once again tight supply, the liberalization of domestic coal production will continue to overweight.
In short, this news will lead to a rise in coal prices in the short term, but the medium and long term impact on China's coal supply and demand is controllable, and the impact on ordinary people's lives is not that big.